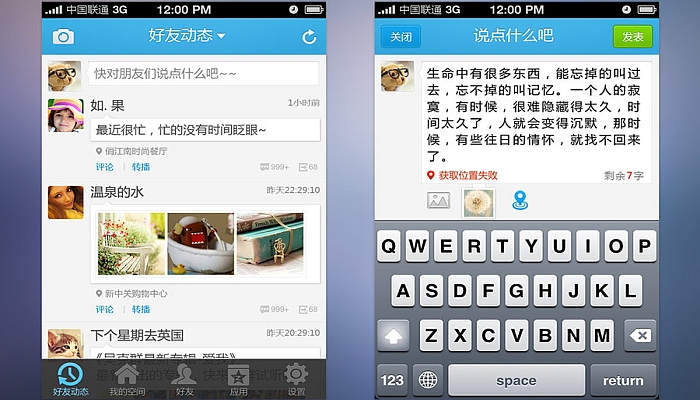 In 2005, the social media industry witnessed the birth of one of the most popular social media platforms, which belongs to the extremely popular Chinese corporation, Tencent, and that is the Qzone platform. And over its 13 years of functionality, Qzone has managed not only to create a huge users base but it also became one of the toughest challengers in the social media market as it poses great threats to the most notorious and established platforms such as Facebook and Twitter.
The first element that makes Qzone app to a great number of users is that it always tries to personalize the user's experiences; so whether the user creates new blogs, shares photos, watches video clips or even writes his daily diaries, there's always an element of personalization the user can put to use in order to create his own preferred online aura.
However, it's reported that Qzone doesn't want to slow down nor settle with its base of users of nearly 650 million people; thus Qzone initiated some plans to reach out to more users outside of the domestic market of China to the foreign markets.